Chemistry Major Recieves University Overall Outstanding Graduate!!
Thu, 12/10/2020 - 1:10am
We are extremely proud to announce that our very own Spencer Leger is the University of Louisiana at Lafayette's overall Outstanding Graduate for Fall 2020.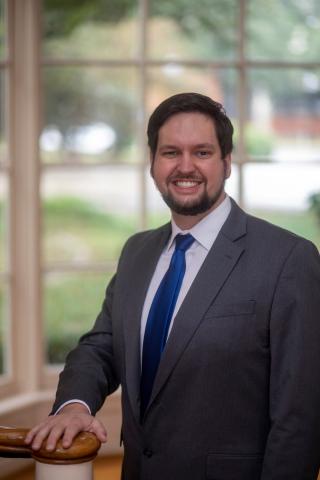 Spencer is among eight award finalists who will be recognized during UL Lafayette's Fall 2020 Commencement ceremonies.
Individual ceremonies for the University's eight academic colleges and Graduate School will be held on Tuesday, Dec. 8, and Wednesday, Dec. 9. Ceremonies will be held at one of three venues: Cajun Field, Yvette Girouard Field at Lamson Park or M.L. "Tigue" Moore Field at Russo Park. 
Each spring and fall semester, deans from UL Lafayette's academic colleges nominate a student as Outstanding Graduate. Nominations are based on leadership, scholarship and service. An Alumni Association committee interviews candidates and selects one to receive the overall award.
In addition to being the fall semester's overall honoree, Spencer represents the College of Engineering as its Outstanding Graduate. He will earn dual degrees in chemical engineering and chemistry with minors in French and mathematics. His GPA is 4.0
Spencer was president of the campus chapter of the American Chemical Society and of the Omega Chi Epsilon Chemical Engineering Honor Society. He presented research at the society's national conference in Orlando, Fla. Spencer undertook undergraduate research with Dr. Tolga Karsili, wherein he focused on the design and mechanistic insights of photoactive drug precursors. His work has been recently accepted for publication in Frontiers in Chemistry.
He served as treasurer of the University chapter of the American Institute of Chemical Engineers. Leger is a member of the Louisiana Engineering Society.
He edits "Le Bourdon de la Louisiane." The online periodical is written in Louisiana French. An avid musician, Leger plays the pipe organ, the piano, and sings in church choirs.
He is applying to graduate schools in Germany to study theoretical and computational chemistry. Spencer plans to teach at a college or university, or work in industry. His parents are Nikita and Errol Leger of Carencro, La.